EYE OPD
Our EYE OPD provides for

Computerized eye check up

Contact lens clinic

Squint & Amblyopia clinic

Retinal disease management

Yag Laser

Argon Laser

Glaucoma clinic

Cornea clinic

Paediatric ophthalmology
EYE OT
We have a well-equipped exclusive Opthal OT with


Automatic OT table

Zeiss Operating microscope

Phacoemulsification system

Laureatte World-class Phaco Machine-(ALCON)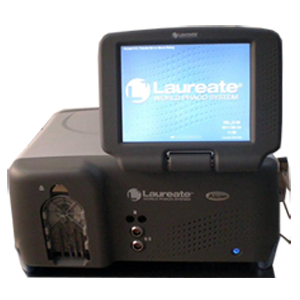 We have facilities for
Phacoemulsification cataract surgery , squint surgery,vitreo –retinal surgery, glaucomasurgery, Keratoplasty, Lid & cosmetic surgeries,
Oncosurgery for eye & adenexael, DCT, DCR, Chalazion incision & curettage, ocular trauma management

Our Eye Care Specialty Consultant:

Dr. Brahmi Pandey Cataract,Glaucoma [ MBBS,DNB,DOMS,MS,FCPS,TRAUMA & COMPREHENSIVE (GOLD MEDALIST) OPTHALMOLOGY ]

Dr. Aniruddha Mahindrakar Vitro-Retina [ MBBS,DOMS,MS,ICO(UK)]

Dr. Sheetal Deolekar Cornea & Refractive Surgery [ DNB,DOMS,MS,FCPS Fellow Cornea,Disha Hospital,Kolkata ]

Dr. Harish Pathak Squint & Oculoplasty [ MD (AIMS),DNB,MNAMS,FRCS, FICO(UK)
In-House Facilities :


In-house Pharmacy


In-house Pathalogy collections


In-house Audiology, Hearing Aid Centre


In-house Optical store with best collection of latest Frames & Glasses


Ophthalmology set up has well equipped OPD with

Balaji ENT and Eye Hospital is extremely delighted to announce that we have now acquired Centurion Vision System from ALCON. It is the Safest and Best Machine for "Phacoemulsification Surgery" used for Cataracts. Balaji ENT and Eye Hospital is one of few centres in Mumbai to have this machine.