Cornea And Refractive Services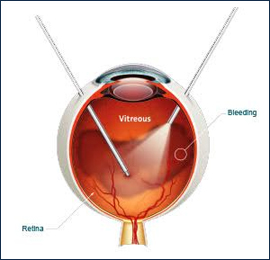 We at Balaji ENT and EYE hospital have facilities for:


Medical management of Corneal diseases
like Corneal Ulcer, infectious Keratitis, Foreign body removal etc.


Keratoplasty -
Use of donor cornea to replace the diseased host cornea. It can be:-


Full thickness
-
Penetrating Keratoplasty


Lamellar procedures like ALK / DSEK


Artificial cornea

-For patients who are not suitable for Keratoplasty, we have the option of Boston Keratoprosthesis (Kpro)


Limbal Stem Cell Therapy Transplantation
For patients with limbal stem cell deficiency we can perform limbal stem cell transfer from same or other eye or related donor.



Chemical Injury Management
Persons with chemical injury of eyes are attended on emergency basis and offered



Prompt and complete eye washing & medical line of management. Selected patients may require


Bandage contact lenses.


Amniotic membrane graft


Limbal stem cell transfer



Special contact lenses
Apart from the regular soft and semi soft contact lenses for refractive correction we also offer:


Rose k lenses for Keratoconus subjects


Scleral contact lenses for severe dry eye patients like Steven Johnson Syndrome etc