Hearing test in New born & Children:

It is very important to detect and treat the eye diseases in this age group because if untreated they may lead to permanent vision loss. Also children are not able to tell about visual problems and this may be the cause of poor scholastic performance.


All children must have a complete eye examination

between 6-12 months


at 3 years


at 5 years


Common Eye diseases in children are

Refractive error


Amblyopia (lazy eye) - Treatment involves patching


Squint (misalignment of eyes) - Treatment involves Glasses, Exercise, Orthoptics and exercise


ROP (Retinopathy of Pre-maturity) - Screening and lasers


Congenital Nasolacrimal duct obstruction (CNLDO)


Medical management


Probing under Nasal endoscopic guidance


Dacryocystorhinostomy under general anesthesia


Oculoplasty:

Involves facial aesthetics:


Botox injections for Facial Cosmesis, Nerve Paresis, Facial Dyskinesia like hemifacial spasms.


Ptosis surgery for correction of Eye lid level and symmetry.


Artificial eye and custom made prosthesis.


Endoscopic DCR - Dacryocystorhinostomy surgery with or without stents with very satisfying results.


Surgery for Orbital mass


Surgery for blow out fracture of floar of orbit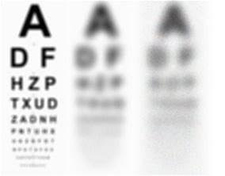 Eye Treatments